Finally got around to starting my wood stove powered hydronic supplemental heating loop.
A little background: When I bought my house, it was all electric baseboard heat upstairs, and a couple of propane infrared heaters in the main garage. Over the years, I installed a wood stove and a high efficiency warm air furnace in the garage, and a ductless heat pump upstairs.
As the weather gets colder, the heat pump in the house can't keep up, and the electric heat comes back into the picture. I can get the garage nice and hot using either the wood stove, or the furnace, but I didn't want to bring the garage air into the house. That's where the idea of transferring some of that wood stove heat into the house using water came from.
I've been scrounging components and materials for a while, and now had enough stuff to get started. The wood stove is an All Nighter Big Moe, and they came with a recessed section in the flue pipe area for an optional water coil. Problem was, the water coils are scarcer than hen's teeth, and if you do find one, it's beat up and astronomically priced.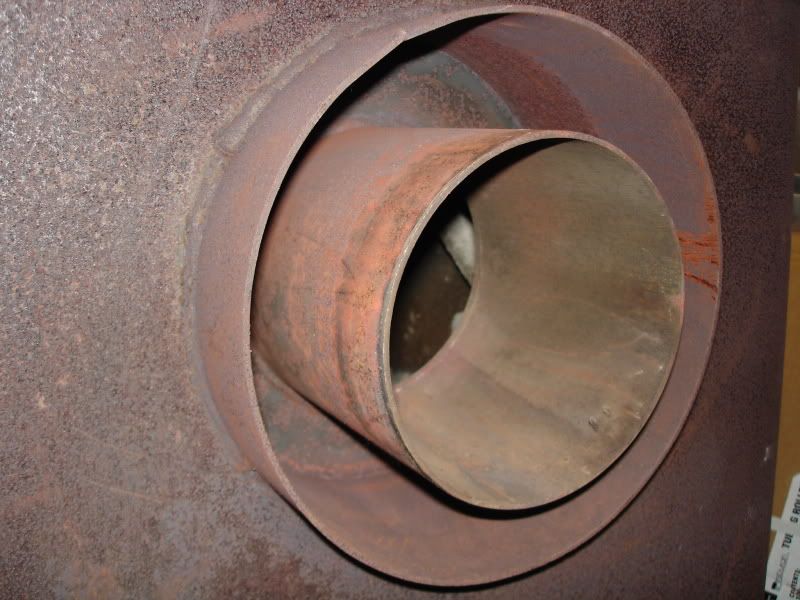 To build my own version, I used 3/4" corrugated 304 stainless tubing that is normally used for natural gas lines. It has a 1500# min burst pressure rating, and 2400* melting point... good enough for me. I wrapped a section around a piece of smokepipe, and put it into the recess of the stove.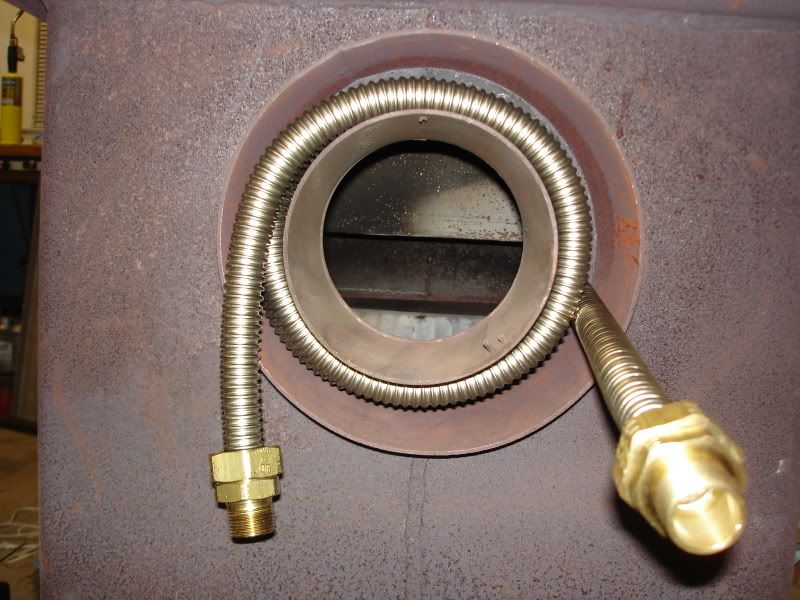 After that was in place, I mounted up a circulator pump on a stand, and started piping things together. The safety components and most of the fittings I bought brand new.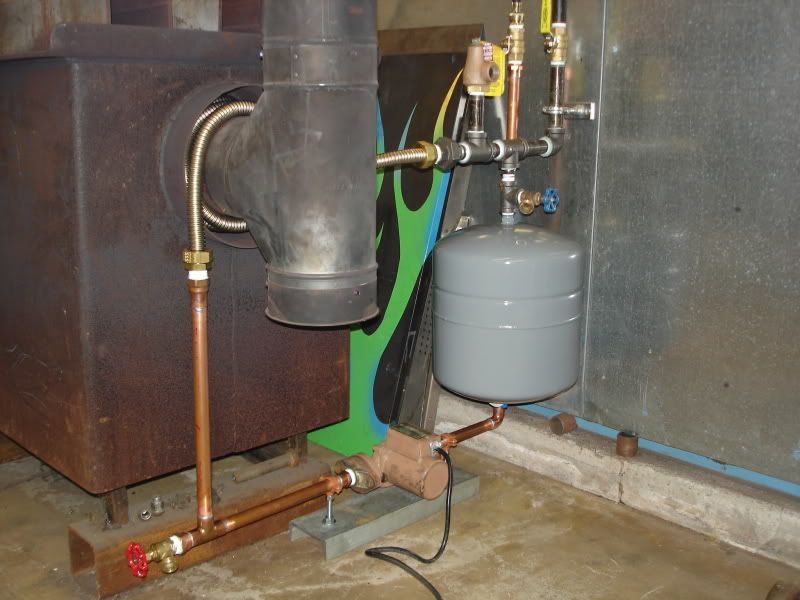 Not knowing if this thing was going to work at all, I temporarily hung and connected an old water to air coil with hoses for the test run. This coil will eventually be located in the house with a fan to extract the heat.
Filled the loop with water, purged the air out and started the pump. Fired up the wood stove, and ran it real hot like I usually do to get a good bad of coals. Within 45 minutes, the water temp was up to 180*. Not bad, but that's with no fan blowing across the coil.
As the stove stabilized, and ran it as normal, the supply water temp stayed between 120* - 150*. Putting a fan to the coil dropped the temp, but it maintained pretty well.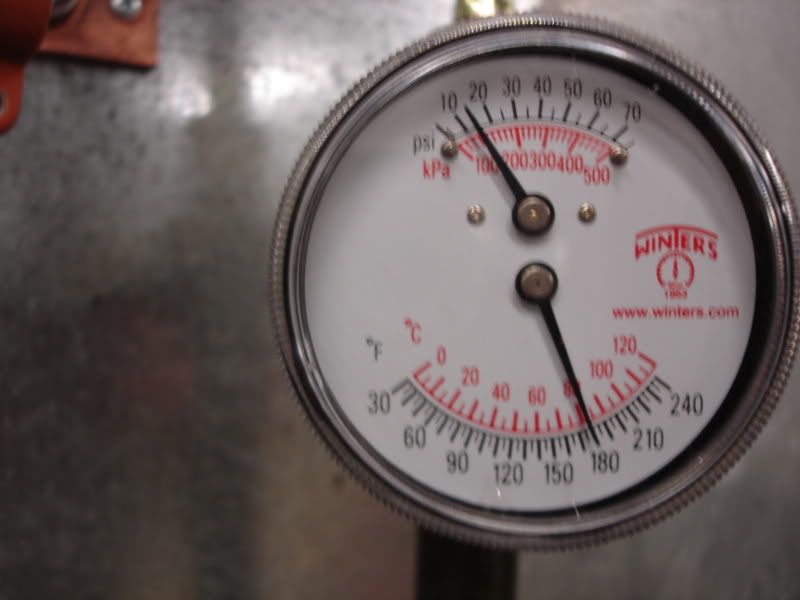 All in all, it looks like it's going to work. Next step is piping it across the garage rafters into the house, and then starting on the controls. The battery backup system will be the last step. I'll update this as I get things done on it.
Edited by xjmark, 18 December 2011 - 12:56 AM.